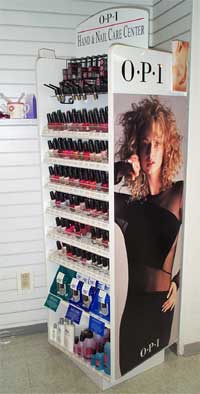 Guys n' Gals is a complete O-P-I Hand & Nail Care Centre and offers the complete range of OPI home care products.
New York City Collection: OPI turned its gaze toward trendy New York City for the final word on fashion. Sophisticated, chic, glamerous and dressed to the nines was the inspiration for this line.

The OPI palette captures the mood of the city where fashion is a passion. From the ultra dark purple of "Vampire State Building" to the grey tinged violet of "Affair in Times Square" this collection celebrates the Big Apple's unstoppable energy and uncompromising style.

You just have to see the whole range of colors. Call by and check them out!

Nail Envy: The original natural nail strengthener which is formulated to strengthen natural nails and prevent peeling, cracking and splitting.

Nail Envy promotes harder, longer, stronger nails. Apply every other day and remove weekly with OPI Polish Remover, then repeat the application.

Rapidry Top Coat: Quick drying protection for your nails. Top Coat uses advanced technology to dry wet nail lacquer fast, while leaving a tough, long lasting high gloss shine.


Let your feet feel Gehwol! Guys n' Gals stock the whole range of Gehwol products. Gehwol is a leading Company specialising in foot care products and implements.

The Gehwol line is based on natural plant extracts, herbs, essential oils, and Gehwol's own special ingredients.

Products in the Gehwol range include: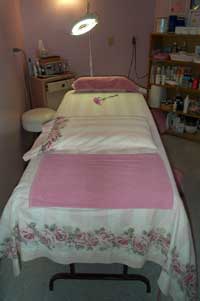 foot balm; fresh balm; emulsion; leg balm; cream footbath; footbath; Rosemary bath salts; foot powder; foot cream; foot cream extra.

The Fusskraft (foot vigour series) range has been developed by Gehwol and leading Chiropodists and is color coded:

Red - for cold feet, poor circulation and diabetics;
Green - for foot odour and foot perspiration;
Blue - for dry skin.

The range is as follows: Fusskraft green; Fusskraft blue; Fusskraft red (light); Fusskraft red (rich; Fusskraft mint; herbal lotion; herbal bath; warming bath; leg vitality

Professional Products: Fusskraft liquid; Gehwol lotion; callus softener; callus jelly; Gerlan soft; nail compound; corn tincture; scaling compound.
Specialty Products: fluid and nail care.
Fungicidal Products: fungicidal cream; fungicidal liquid; fungicidal powder; nail fungicidal tincture.
Gehwol Med: Med deodorant cream; Med salve; Med nail softener; Med nail and cuticle cream; Med nail and cuticle oil.
For more information about nail and footcare please phone our esthetician who will be only too happy to assist you with professional advice.

Designed by Web Services BC
©2001-2020 Guys 'n Gals